The Board of Trustees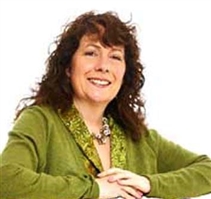 Andie Hill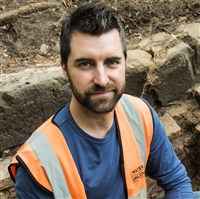 Sam Wilson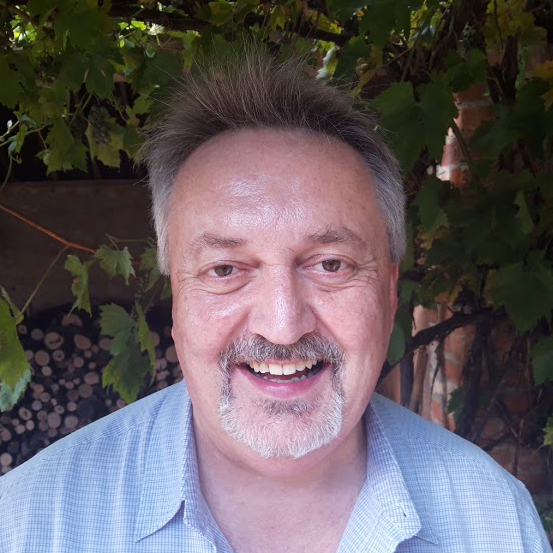 Chris May
Andie Hill
I have been a Trust member for 12 years and have a keen interest in Heritage and am a member of the Trust Events Team. With a background in theatre and costume, I ran my own design company for 20 years, working with many of the larger heritage organisations and Museums including the Royal Armouries at the Tower of London, English Heritage, National Trust, Apsley House, Osborne House, and the V&As Museum of Childhood... producing accessories and activities for family education packs and costumes for their education programmes. My experience in business gives me a valuable insight into visual communication and engagement. I am currently publicity officer for the "St Albans and Hertfordshire Architectural and Archaeological Society", and in more recent years have worked on installations and designs for museum exhibitions.
Sam Wilson
I am an archaeologist specialising in the study of medieval and post-medieval conflict. My career to date has involved fieldwork on some of the most iconic sites in British and European military history, including Bosworth and Waterloo. I have been a member of the Trust for several years and currently sit on the Trust's 'Battlefields Panel', providing archaeological expertise in response to battlefield development threats as well as directing ongoing Trust archaeological fieldwork at Stow-on-the-Wold battlefield.
Chris May
I joined the Trust in 2011 and very quickly became an active member in the south-east region. I was a member of the project team of the Trust's First Blitz project to commemorate the Zeppelin and Gotha bombing raids on Britain during the First World War. I was also involved in elements of the Magna Carta 800 project. I have assisted at, and helped to organise, various events across the region and also nationally, helping to promote the Trust to the wider public. Becoming a member of the Trust has allowed me to rekindle my interest in military history, which had lain dormant during my working career. Since 2015 I have co-edited - with Harvey Watson - Battlefield magazine, during which time the number of pages in the magazine has doubled. Before joining the Trust I spent 30 years working in various roles in local government corporate finance, and I hope that my previous experience can be of value to the Trust.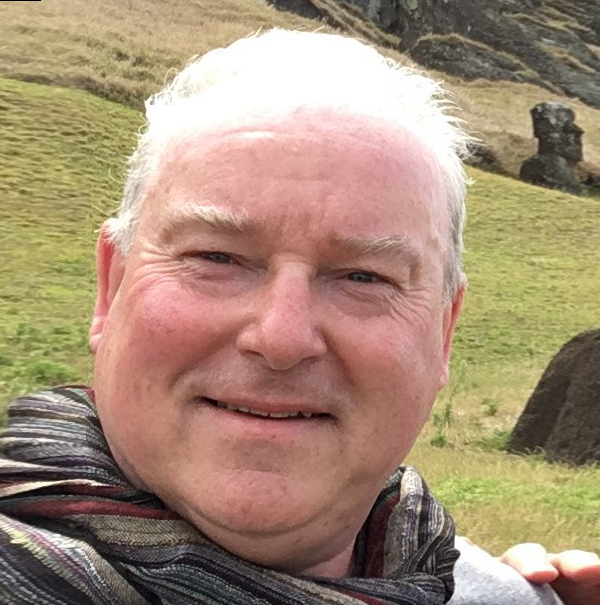 Phil Philo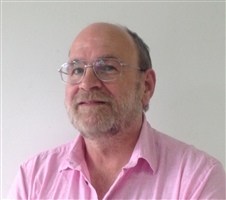 Phil Steele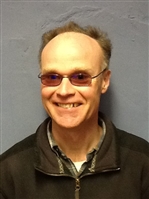 Russell Walters
Phil Philo
I'm a 'retired' senior museum curator who has worked in local/social history museums (Gunnersbury Park, London; Kirkleatham Old Hall, Redcar; and the Captain Cook Birthplace & Dorman, Middlesbrough). I've been a member of the Trust since 2017 and as Co-Chairman of the North East & Borders (South) region I have re-kindled my teenage fascination for the British Civil Wars. I am now particularly interested in the campaigns in the North. My recent work has concentrated on activity in the Tees Valley, as part of the River Tees Rediscovered Landscape Partnership Project (2014-19) and with heritage lead partners Tees Archaeology in association with the Battlefields Trust. This project has looked, in particular, at the strategic importance of the River Tees in the mid-17th century and has involved community exhibitions, talks, guided walks, the publication of a booklet, day schools and some fieldwork, particularly on the sites of Piercebridge, Guisborough and Yarm. I give talks on the Civil War, aspects of local history and Captain James Cook and live in Redcar.
Phil Steele
After studying Military History at Oxford, I went to the Courtauld Institute to specialise in the History of Art. However a career in Industry took up most of the next 25 years before retirement allowed me to concentrate on exploring the past, since when I have been closely involved in local heritage and battlefield protection. In addition to being a trustee of the Battlefields Trust I am a founder member of the Northamptonshire Battlefields Society, and a trustee at Naseby 1645 where I am one of the battlefield guides.


Russell Walters (Acting Treasurer)
I joined the Trust in 2013, becoming a member of the Board immediately. Previously, I had been the main contact for the Trust at English Heritage and had driven the development of the Battlefields at Risk initiative. This in turn led to the Development Officer post being created at the Trust. Whilst not a Battlefields expert, I bring a great interest in the heritage and the different types of site that make such a difference to the landscape and history of Britain, as well as a knowledge of the wider heritage sector and grant making bodies. I am Chief Executive of a charity, a trustee of other charities and a Chartered Accountant, bringing charity management and governance experience to the Board.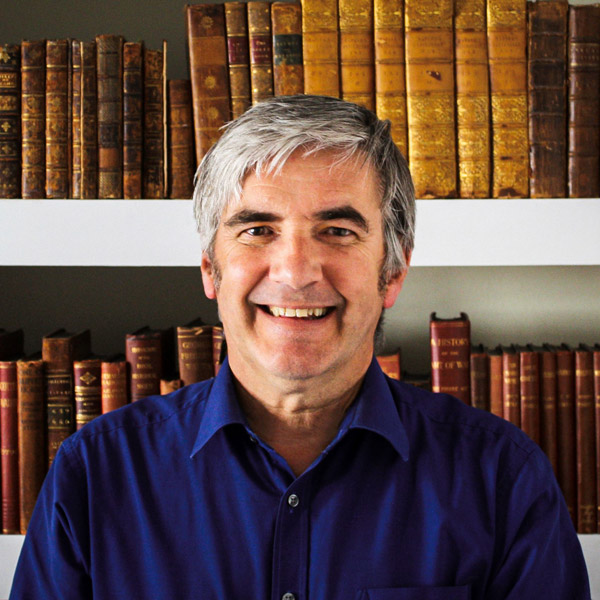 Julian Humphrys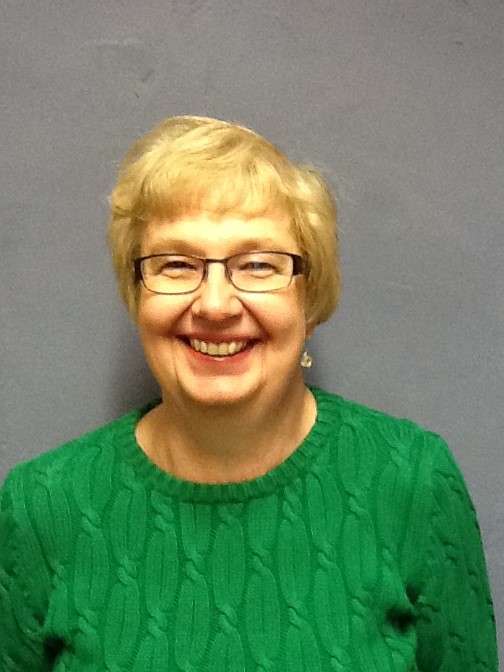 Louise Whittaker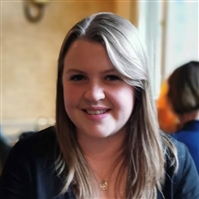 Sophie Anderton
Julian Humphrys
After reading History at Emmanuel College, Cambridge and completing a postgraduate course at the Polytechnic of North London, I spent 12 years at Chelsea's National Army Museum, setting up special exhibitions, liaising with the British Army, and acting as spokesman to the media on all matters of military history. I'm a qualified blue-badge guide and in 2002 I left the museum to set up and lead English Heritage's Battlefield hikes and tours programme. I now lead a wide range of historical tours both in the UK and overseas. In 2009 I joined the Battlefields Trust as Development Officer and over the years I have helped established the Trust's national coverage, served as editor of the Trust magazine, and developed the Trust's online presence. I lecture, write and broadcast on many aspects of British history - I'm a regular contributor to BBC History Magazine and History Revealed Magazine and my published books include The Private Life of Palaces (for Historic Royal Palaces), Clash of Arms: Twelve English Battles, and Enemies at the Gate: English Castles under Siege (both for English Heritage).
Louise Whittaker
A Battlefields Trust Member for four years to date, I was Yorkshire Region Chair for three of these, a role that involved revitalising the region through planning and providing Trust events as well as meeting and supporting local people and historical societies.This built on my many years customer facing experience as a civil servant. I am also a member of the Trust Events Team which staffs stands and engages with the public at re-enactments and other historical events. A history graduate, I have always retained my love of the subject, and my belief in protecting, promoting and enjoying British battlefields as a valuable resource in connecting with our past.


Sophie Anderton
I am a museum professional with nearly a decade of experience in the sector and for many years worked as a Curator at the National Army Museum in Chelsea, specialising in British Army uniforms and military fashion. I love sharing histories and stories and making them available and accessible, and am passionate about history, museums and archaeology. Whilst at university I developed a keen interest in battlefield archaeology and the presentation and interpretation of battlefields. My undergraduate dissertation on memorialisation led to the Universities at War project between the universities of Newcastle and Durham, and from 2012-2014 I participated in a European project to reinterpret sites of conflict from the Second World War in Rome. I love being part of the Trust and have been a member and a Trustee since 2017.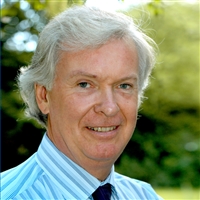 Robert Simmons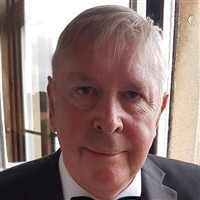 Harvey Watson
Robert Simmons
I've been a member of the Trust from 2013; I became the Coordinator of East Anglia Region of the Trust in 2019. I have set up Working Groups to promote both the Battle of Fornham and the Battle of North Walsham, which are two unregistered battle sites that we are trying to push up the agenda. I am ably supported by four county coordinators and we meet monthly and produce a regular regional newsletter.

My background was basically 25 years in the public sector and 25 years in the private sector with various roles - personnel, finance, management, tourism, marketing, Company Secretary, and Company Director. My main interests are WW1 and WW2 - which is useful in East Anglia because, unlike other regions, we were relatively undisturbed between the Vikings and the Germans!
Harvey Watson
I've been a member of the Battlefields Trust for over 30 years. I've led walks, given numerous talks and been chairman of the South-East region for some 20 years. I'm also co-editor of the quarterly magazine and a professional project manager.