Events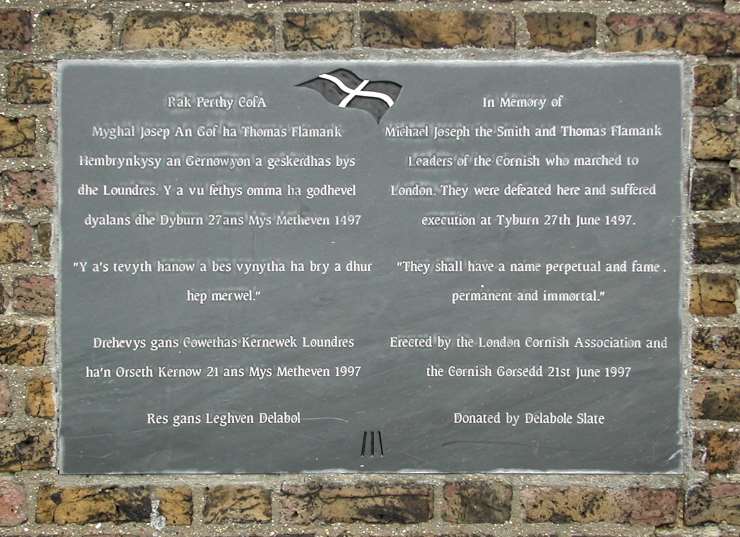 Battle of Blackheath 1497
Friday 17th June 2022
A wreath laying and short walk to commemorate the 525th anniversary of the battle of Deptford/Blackheath. Fought on 17 June 1497, it saw the defeat of a largely Cornish army which had marched on London in protest at Henry VIIs taxation policies.
Meet at 6.30pm at the Cornish Rebellion memorial near the junction of Blackheath Avenue and the B210 Charlton Way
For further information.