Events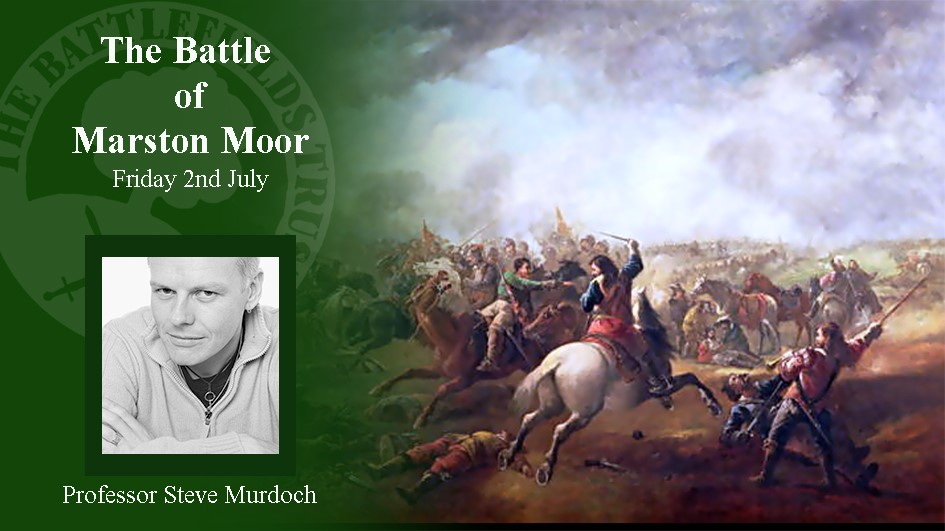 Members' zoom lecture
Friday 2nd July 2021
Marston Moor – The Cromwellian Myth Addressed.
This talk reviews the mythology surrounding the Battle of Marson Moor (2nd July 1644). It will discuss contemporary accounts of the battle with an emphasis on those written in the period immediately following it. It will then consider some to be disregarded and the outcome of the battle re-written. The discussion concludes with a review of some stunningly poor deployment decisions by Prince Rupert which may shed fresh light on why the Royal Army lost the day.
Steve Murdoch is Professor of History at the University of St Andrews with strong research interests in early modern warfare and conflict resolution. His main monographs include Network North: Scottish Kin, Cultural and Covert Associations in Northern Europe, 1603-1746 (2006); The Terror of the Seas? Scottish Maritime Warfare 1513-1713 (2010) and, with Alexia Grosjean, Alexander Leslie and the Scottish Generals of the Thirty Years' War, 1618-1648 (2014). He is currently directing a project on British Women and the Thirty Years' War.
The talk will take place at 8.00pm and members will receive an email invitation to register approximately a week before the talk.