Events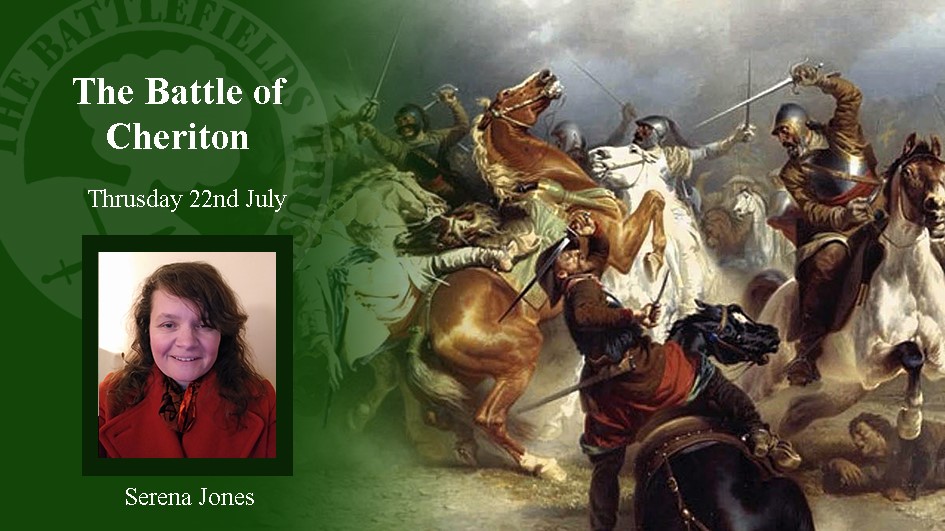 Members' zoom lecture
Thursday 22nd July 2021
Cheriton 1644 – Rewriting the Battle
Anyone familiar with the major battles of the English Civil Wars will know that the Royalist Sir Ralph Hopton lost the battle of Cheriton, near Winchester, on 29 March 1644. His opponent, Sir William Waller, was highly regarded as a small-scale tactician. However whilst there are plenty of contemporary accounts of the battle, modern analyses have struggled to satisfactorily place the deployments in the landscape and fully understand the course of events. Ten years of landscape research and a new line-by-line analysis of the sources, together with archaeological data, has provided a new understanding of how the battle was fought, and how deeply Hopton's defeat affected Royalist performance in the south and west in 1644. This lecture summarises the new research and reveals some new discoveries.
Serena is a writer, publisher, and freelance book editor specialising in military history, particularly the English Civil War; she is the author of "No Armour But Courage", the biography of Royalist Colonel Sir George Lisle (Helion, 2016). She is presently co-authoring (with Gary Chilcott) a book about the battle of Cheriton in 1644, which is due for release early in 2022.
The talk will take place at 8.00pm and members will receive an email invitation to register approximately a week before the talk.