News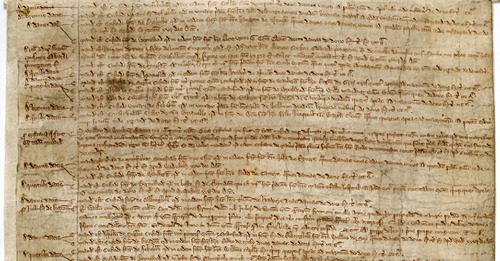 Rebel Countess: Eleanor de Montfort and the Second Barons' War, 1264-5
8 June 2021
2021 Pipe Roll Society Annual Lecture by Professor Louise Wilkinson, Tuesday 29 June 2021
In her own time, Eleanor de Montfort (d. 1275) was one of the most important women in England. As the sister of King Henry III, the aunt of the Lord Edward (the future King Edward I) and wife of the baronial leader Simon de Montfort, Earl of Leicester, Eleanor's familial relations straddled the conflict between Henry III and his barons which was known as the Second Barons War.
This was a conflict that brought great personal loss to Eleanor, when her husband and eldest son were killed at the battle of Evesham on 4 August 1265.
Left holding Dover castle with a Montfortian garrison, Eleanor eventually negotiated its surrender and went into exile in France in October that year.
Drawing on the contents of Eleanor's household roll for 1265 (British Library, Additional MS 8877), Prof. Wilkinson assesses Eleanor's role in these remarkable events, the pressures which were placed upon her domestic establishment during this pivotal period in English history, and the fates of those who supported her as the events of 1265 played out.
Register here: Rebel Countess: Eleanor de Montfort and the Second Barons' War, 1264-5 Tickets, Tue 29 Jun 2021 at 17:00 | Eventbrite