Events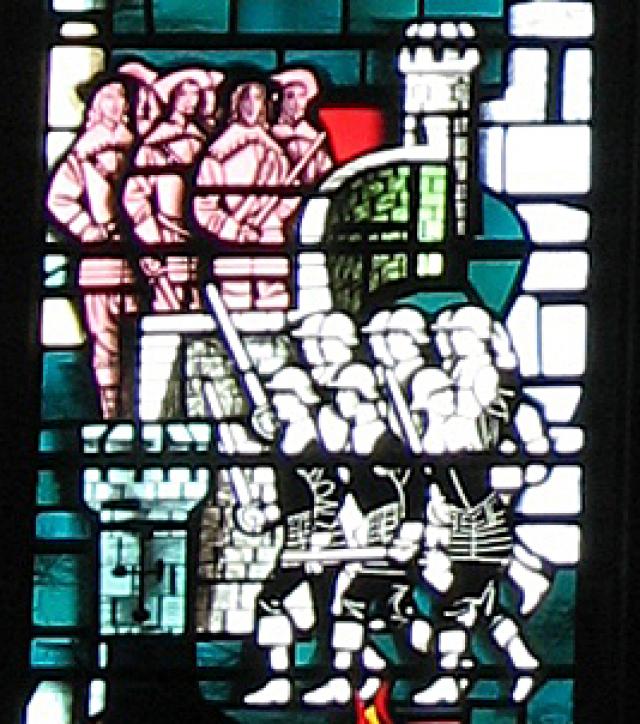 CANCELLED. Yorkshire Region Study Day: "Civil Wars in Yorkshire"
Sunday 19th June 2022
N.B. DUE TO INSUFFICIENT BOOKINGS THIS EVENT HAS HAD TO BE CANCELLED.
"Civil Wars in Yorkshire"
10am-3:30pm. York Army Museum, 3, Tower Street, York YO1 9SB
10:am: Welcome and introduction to the Day - Chris Rock, Yorkshire Region Chair
10:15: "The Sieges of Hull in the English Civil War -A Strategic Analysis" - Liam Scroggie
Liam Scroggie is a 23-year-old PhD student, studying strategy at the University of Hull. His thesis will, when it has been completed, explore the relationship between strategic ethics and Allied victory in the Second World War. Although not a Hull native, he has lived there for five years and developed a strong attachment to the city in addition to a keen interest in the sieges of Hull (1642 and 1643) during the English Civil War.
11:15: Break. Tea/Coffee and Biscuits
11:45: "The Battle of Sherburn -A Northern Naseby" – Mark Turnbull
Mark Turnbull is an author of several novels set during the Civil Wars, and has written articles for magazines, local newspapers and online educational sites. He has also re-enacted battles with The Sealed Knot and for several years edited the Historical Novel Society's online newsletter. Mark also produces a War of the Three Kingdoms podcast called 'CavalierCast - The Civil War in Words'. This is the only known podcast solely dedicated to the civil wars. It explores a variety of topics with leading historians and authors.
Mark is Joint Chair of the Trust's Durham and Tees region.
12:45pm: Lunch Break. (Free time to obtain lunch in York/Look around the Army Museum).
2pm: "Sheffield and South Yorkshire in the Civil Wars" – Catherine Warr
Catherine Warr is a young local historian who runs the YouTube channel Yorkshire's Hidden History. Her videos have gained thousands of views from all over the world and she has recently been featured in a national YouTube campaign. Her book, A Yorkshire Year: 366 Days of Folklore, Customs and Traditions, is due to be published in Summer 2022 and she is currently Engagement Fellow for the British Association for Local History.
3pm: Closing Remarks/Regional Housekeeping: -Chris Rock
3:30pm: Event finishes.
York Army Museum is home to the collections of the Prince of Wales'sOwn Regiment of Yorkshire, the Royal Dragoon Guards and the modern Yorkshire Regiment, spanning over 300 years of military history.
The newly revamped Clifford's Tower is also close by and opens 10am-6pm on Sundays. See the English Heritage website for further details.
N.B. If travelling by car, York Park & Ride is recommended. Askham Bar P&R (Open 9:30am-6pm Sundays) Tower Street stop drops off/picks up close to the museum.
Castle Car Park YO1 9SA is also adjacent to the venue.
Prices £15 Battlefields Trust Members/£20 Non-Members. Zoom option for the talks £10.
N.B. IN-PERSON BOOKINGS ARE REQUIRED NO LATER THAN FRIDAY 10TH JUNE. THIS EVENT WILL BE CANCELLED ON THE 10TH IF INSUFFICIENT INTEREST TO AVOID VENUE COSTS.
To book, please complete the booking form together with your payment, and send to Louise Whittaker.
For further information.