Events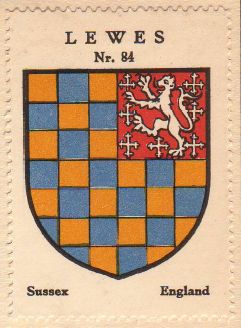 History Day: Conflict on the South Coast
Saturday 26th November 2022
Conflict on the South Coast
The South London and South East Region's first history day will be held in the Town Hall Lecture Room in Lewes from 10.00am to 4.30pm with a break to enable delegates to purchase lunch and explore the medieval town of Lewes with its castle and priory remains. The theme of the study day is 'conflict on the south coast' and the speaker programme is as follows:
Professor Andrew Fitzpatrick: The Roman invasions.
Julian Humphrys: The battle of Hastings.
Dr Sophie Ambler: The battle of Lewes.
Dan Moorhouse: French raids in the 14th and 15th centuries.
Tickets will cost £25.00 Details of how to book will be given in due course but do phone John Freeman on 07957 829997 to reserve a place or if you need any information at this stage.
For further information.
Contact name : John Freeman
Contact phone : 07957 829997