Events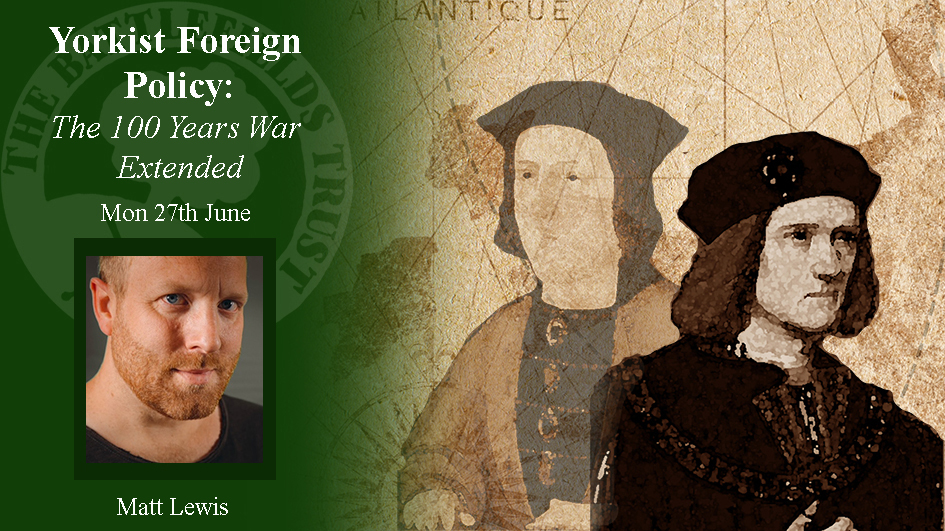 Battlefields Trust Online Lecture: Yorkist Foreign Policy: The 100 Years War Extended
Monday 27th June 2022
Yorkist Foreign Policy is often overlooked as focus is drawn by the internal struggles of England during the Wars of the Roses. Matt Lewis examines the relationships, friendships, and rivalries across the Channel that helped to define the reigns of Edward IV and Richard III. Exploring these connections gives a different perspective on the downfall of the House of York and the Plantagenet dynasty.

Matt Lewis is an author and historian with a particular interest in the Wars of the Roses and Richard III. Matt co-hosts the Gone Medieval podcast from History Hit, has written on the Wars of the Roses, the Anarchy, and key medieval figures including Henry II, Eleanor of Aquitaine, Richard, Duke of York and Richard III, as well as the mystery of the Princes in the Tower. Matt is also currently Chair of the Richard III Society.
For further information.