Events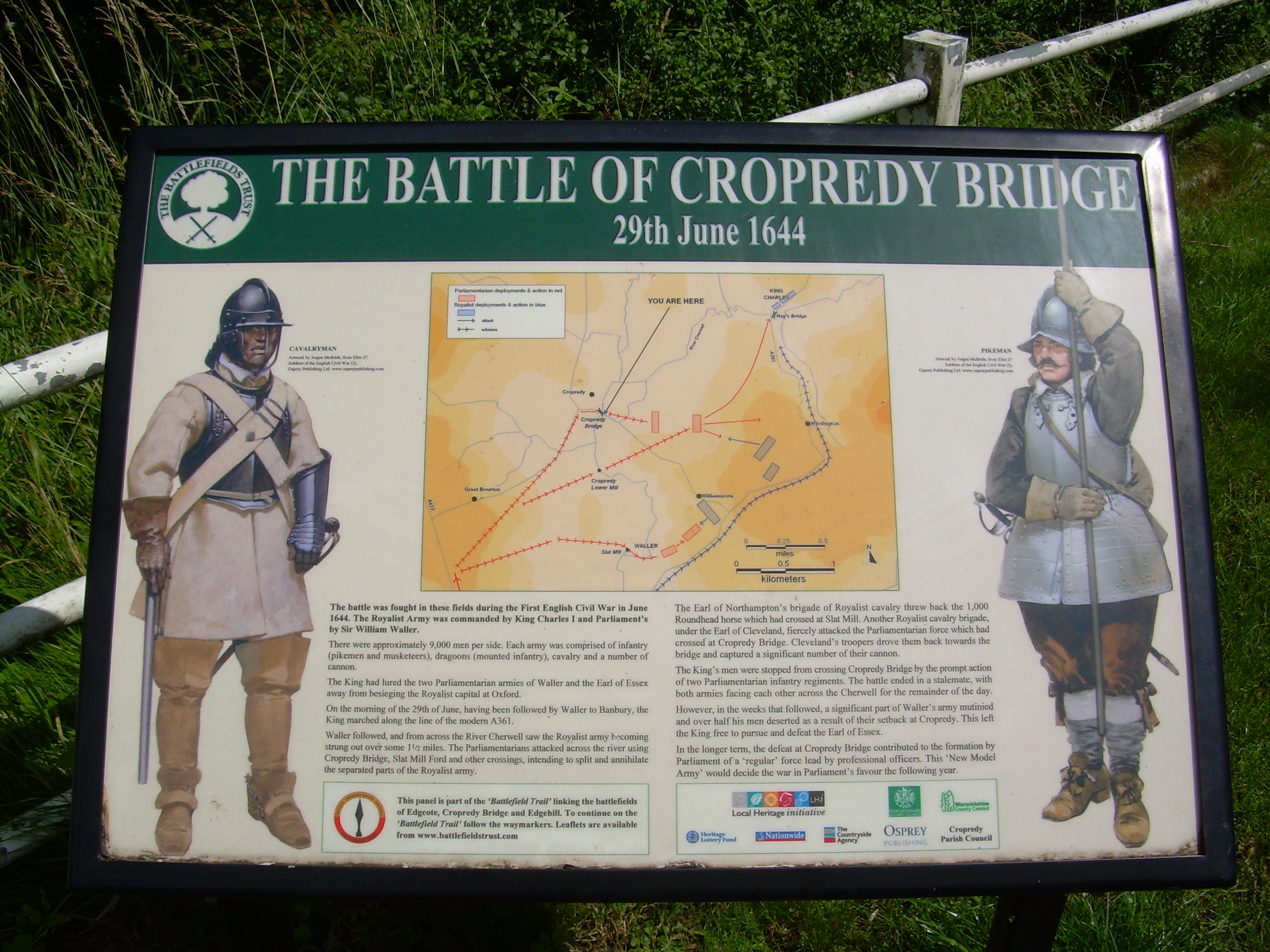 Battle of Cropredy Bridge 1644
Sunday 26th June 2022
Join Anthony Rich for a walk across this encounter battle which saw the royalists defeat a parliamentarian army under Sir William Waller.
The walk will depart from St Mary the Virgin Church, Cropredy (OX17 1NG) at 10:30am.
This will be followed by a 17th century lunch, music and reenactors in the church (£5 to cover costs) with a wreath laying ceremony to follow.
Those intending to come on the walk are advised to check final details and timings with Anthony using the contact details below.
For further information.