Events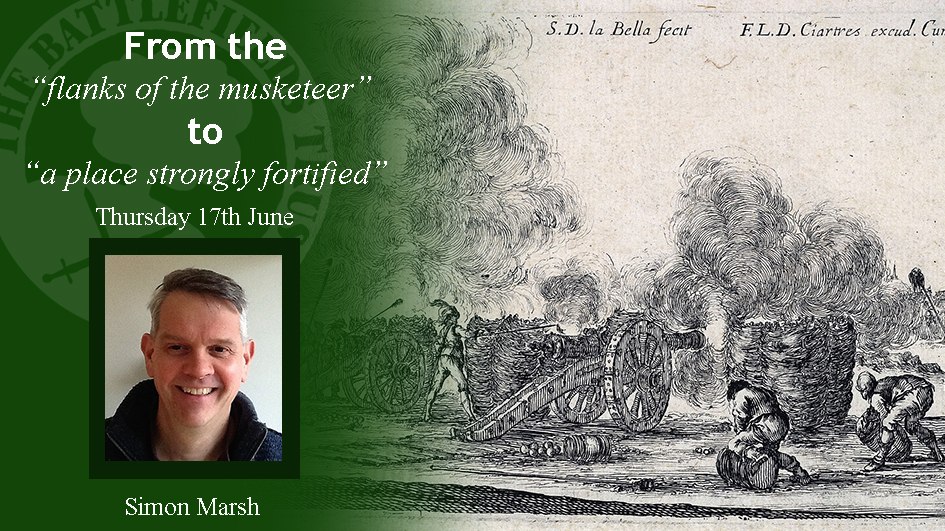 Members' zoom lecture
Thursday 17th June 2021
From the 'flanks of the musketeers' to 'a place strongly fortified' – Ordnance in the British Civil Wars
Brigadier Peter Young, the doyen of Civil War historians, described artillery in the British Civil Wars as 'most useful in siege work but counted little in battle'. In this talk, Simon Marsh will examine the Civil War use of ordnance on the battlefield and during a siege to test this statement. He will look at the organisation of ordnance in Civil War armies, consider both the theory and practice of artillery use and look in detail at the siege of Reading in 1643 as a case study, exploring the extent to which that operation matched contemporary experience.
Simon is Joint Chair the Battlefields Trust's Mercia Region and its' Research and Threats Coordinator. He has a lifelong interest in the British Civil Wars and has contributed articles and book chapters on aspects of the Wars to Helion, the Pike and Shot Society and the Society for Army Historical Research. He published Battle for London, with Dr Stephen Porter in 2010, and, in 2016, The Train of Artillery of the Earl of Essex.
The talk will take place at 8.00pm and members will receive an email invitation to register approximately a week before the talk.