News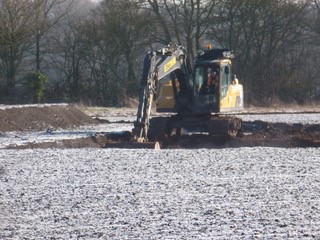 Government planning guidance on battlefields changed
17 August 2019
The Government Department responsible for planning matters has amended its guidance on local authorities seeking advice on planning applications affecting registered battlefields..
The new guidance, published on 23 July, suggests that local authorities consider contacting the Battlefields Trust for advice when examining battlefield related planning applications..
Battlefields Trust Research and Threats Coordinator, Simon Marsh, said 'this is a positive step'.
'The Trust has enquired about obtaining Statutory Consultee status and there was criticism of the local council at Bosworth for failing to ask the Trust for advice about the planning application affecting that battlefield that was eventually agreed last year'.
'The new guidance goes some way to addressing this'.
The Battlefields Trust will now write to local authorities in England which have registered battlefields in their area asking that they ensure the Trust is consulted on battlefield related planning applications.
The full government guidance can be found HERE. The battlefield related changes are at paragraph 57.