Events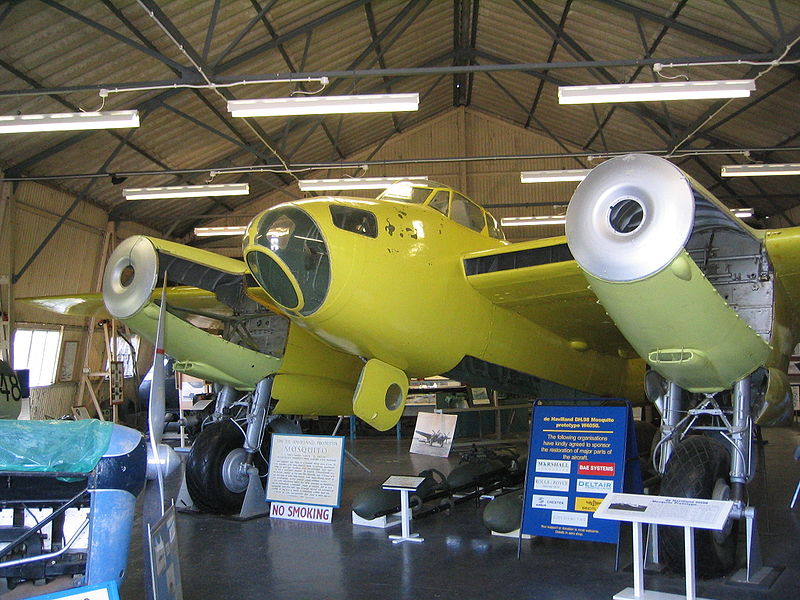 Proposed visit to de Havilland Aircraft Museum
Sunday 10th March 2019
The visit is now fully subscribed and people attending should have been contacted by Clive Hammersley concerning the arrangements for the day. If any places become available we will announce it here.
In March 2017 the Battlefields Trust organised a successful visit to the de Havilland Aircraft Museum at London Colney, Hertfordshire, AL2 1BU. It has been suggested that in 2019 we should pay a return visit.
The de Havilland Aircraft Museum is Britain's oldest aircraft museum. It has more than twenty historic aircraft spanning some seventy years of the de Havilland Aircraft Company including three Mosquito fighter bombers – London Colney, has more 'Wooden Wonders' than any other museum in the world. As this would be a paid-for event (£17.00 per individual) it is dependent on the Trust having enough numbers interested in visiting for the museum to provide a group guide. Therefore, please can those members wishing to visit as part of a group express their interest. Numbers would, however, be limited to twenty-five places on a first-come first-served basis.
The tour would begin at 10.30 a.m. and would last approximately two hours; people would then have free access to the museum. Tea and biscuits will also be available. Please can those members wishing to attend let Clive Hammersley know by 1 December 2018, it can then be decided if a visit is viable and final arrangements can be made. Payment is not required at this stage, just an expression of interest. Clive can be contacted at clivehammersley@hotmail.co.uk. For further information about the museum please visit www.dehavillandmuseum.co.uk.
For further information.