Events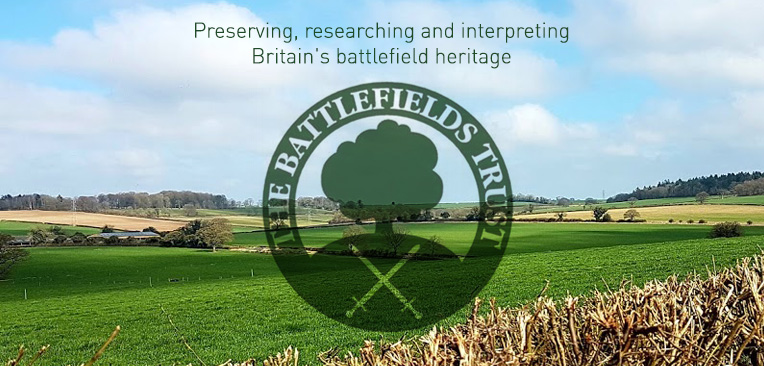 1642 - Civil War Conference
Saturday 12th May 2018
The Friends of the National Civil War Centre and the Battlefields Trust present a one day conference on 1642, the first year of the Civil War in England. The conference will examine the slide to war, arms and armour and the major battles for that year.
Venue: National Civil War Centre, Appleton Gate, Newark, NG24 1JY
Programme
1000 – 1020​ Registration and tea/coffee
1020 – 1030​ Welcome; Housekeeping; Friends and BT – aims & benefits of membership.
1030 – 1130​ The class of '42: Generals, command and the descent into war. – Martyn Bennett
1130 – 1200​ Early contact, Powick Bridge – Kevin Winter
1200 – 1300​ Arms and Armour in the Early Days of the Civil War – Keith Dowen
1300 – 1400​ Lunch in the Magnus Room
1400 – 1500​ Edgehill, First Major Battle of the Civil Wars – John Tincey
1500 – 1600​ Could the King have delivered an early knockout blow? Brentford and Turnham Green – Simon Marsh/Stephen Porter
1600 – 1615​ What happened in Newark in 1642. – Kevin Winter
1615 – 1630​ Closing Remarks and Plans for Next Year
Costs and Booking
The cost including a buffet lunch is £35.
For members of the Battlefields Trust or Friends of the National Civil War Centre there is a reduced cost of £12 to cover the cost of lunch and refreshments.
Non-members who join the Friends and pay by standing order will be given a refund and pay only the reduced amount.
To book a place at the Conference please complete the form at the following link and either
http://www.battlefieldstrust.com/cms/upload/docs/232/friends__bt_conference_2018__agenda___booking_form.pdf
Return a printed copy of the form with a cheque for the appropriate amount made payable to:
Friends of the National Civil War Centre
And send it to: Friends of the NCWC
National Civil War Centre – Newark Museum
14 Appleton Gate
Newark
NG24 1JY
Or pay the Friends electronically with your name as reference:
Account name: Newark Museum Friends
Account number: 50314015
Sort code: 05-06-22
And send send details of the number of tickets you require and their cost with a copy of the evidence of your payment to: friendsncwcn@gmail.com
For further information.