Events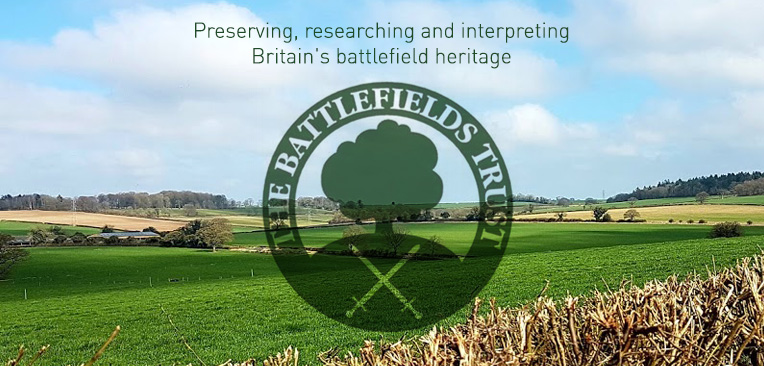 Battles of Mortimer's Cross (1461) and Pilleth (1402)
Sunday 29th April 2018
This guided, self drive, tour will explore the wider area that probably featured in the build up to, or aftermath of Mortimer's Cross. After lunch we visit the Battle of Pilleth 1402, a battle that will have been in recent memory to the men of 1461 and can be seen as a precursor to the Wars of the Roses and was one of the high point's of Owen Glendower's rising.
It is possible to do either or both of the morning and afternoon tours.
PROGRAMME:
Meet at 1000 at Mortimer's Cross Inn, Mortimer's Cross, HR6 9PD for coffee and a briefing before departing for a guided self-drive tour. Planned points of call include:-
• Croft Castle Chapel & the ornate tomb of Sir Richard Croft, veteran of the battle
• Aymestrey, a possible Yorkist mustering point and shelter
• Wigmore: possible site of "Wigmershe" where the Yorkists gathered
• Slaughterbank, where the pursuers may have ambushed the fleeing Lancastrian vanguard
Lunch will be at the Bateman Arms,
Depart from Shobdon at 1415 for a tour of Pilleth (also known as Bryn Glas) and return to Mortimer's Cross, estimated return by 1700.
ADMIN
This event is free to Battlefield Trust Members & Mortimer's Cross Project volunteers. A donation of £5 per morning and afternoon session from others. Refreshments are extra for all.
The tour is suitable for people of all ages (including most people with limited mobility (please discuss needs with organisers). Parents are responsible for their children.
Participation is at your own risk: please inform organisers of any special needs. Organisers reserve the right to amend, curtail or cancel the programme at any time and to refuse admission or terminate participation.​ Rainwear is advisable.
The tour is self drive, but if you need or can offer a lift please inform organisers.
Places are limited, so pre-booking is highly recommended to avoid dis-appointment and also for us to keep you informed of updates or any changes. Contact Either: Ian Maddox (Tour Manager) at ian.maddox@outlook.com Tel 01568-708778 or Anthony Rich (Guide) at anthonyrich@virginmedia.com Tel 0121 2499292 / 07711 086189
For further information.