Events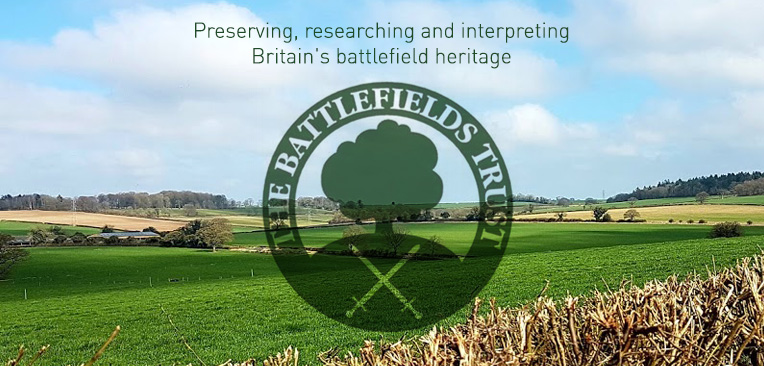 Battlefields Trust 2020 Annual Conference and AGM
Friday 1st - Sunday 3rd May 2020
The Battlefields Trust Annual Conference and AGM will be held at Highgate House Hotel, Creaton, Northants, NN6 8NN just south of Naseby battlefield.
Speakers include: Peter Wilson, Chichele professor of war at Oxford University and Martin Marix Evans, together with local historians and battlefield guides.
There will be visits to Naseby battlefield (Saturday) and Edgcote (Sunday) including transit from the venue, and for those making an early start on the Friday, we will have guided tours of Northampton 1460 and the Eleanor Cross. Saturday will also offer an opportunity to meet with members of the Sealed Knot and The Troop and see the battlefield experience from their side of the barriers and there will be models of the battlefields on display in the conference hall.
The annual dinner will be in Highgate's Baronial Hall on the Saturday night and Sunday morning will see the AGM, followed by a return to the conference programme with an emphasis on archaeology.
Please click here for payment options and a full programme of events
For further information.