Events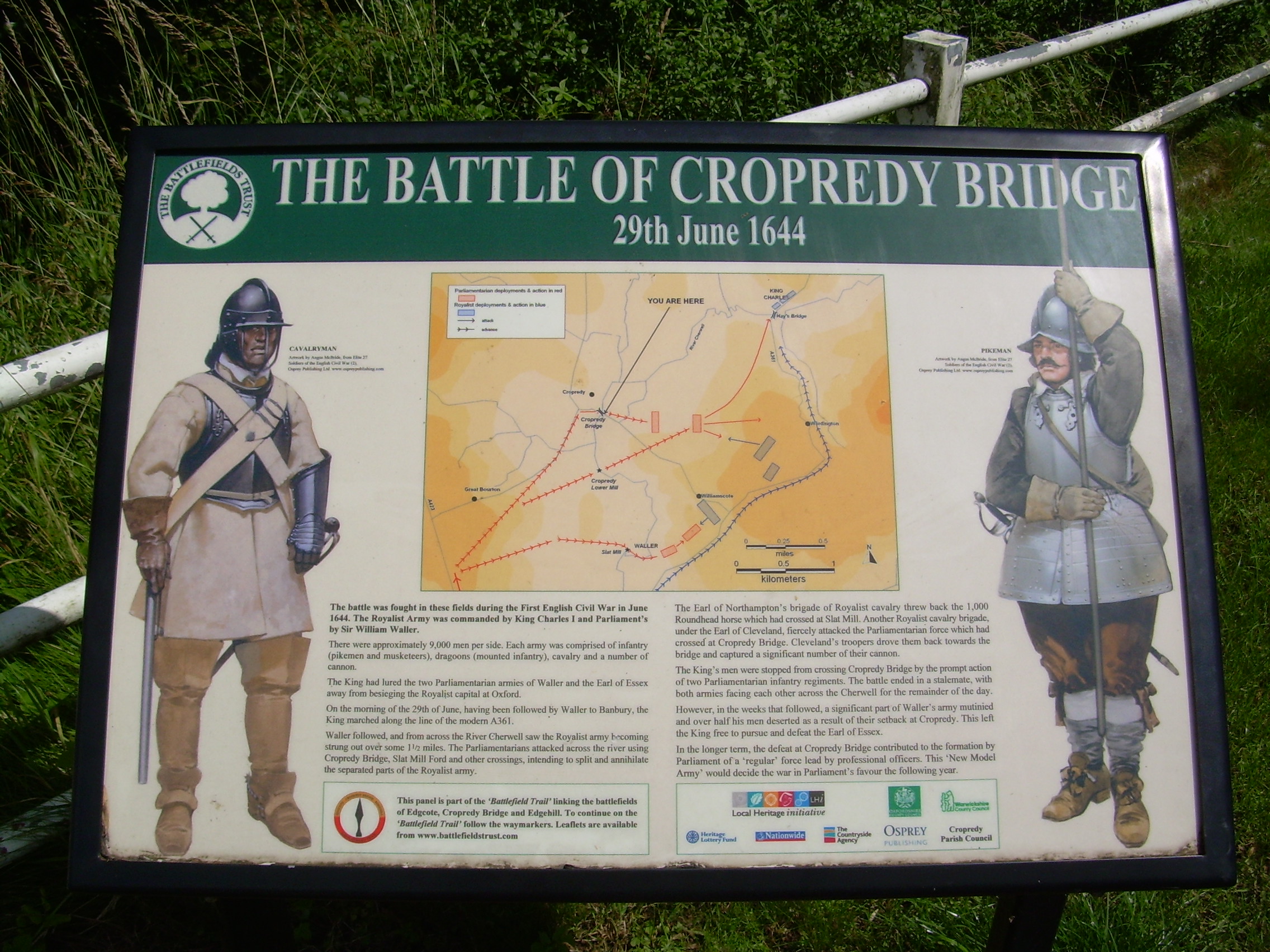 Battle of Cropredy Bridge 1644 375th anniversary event
Saturday and Sunday 29th and 30th June 2019
The village of Cropredy has arranged an event on 29-30 June 2019 to commemorate the 375th anniversary of the battle of Cropredy where the parliamentarian commander Sir William Waller was decisively repulsed by the King.
Full details of the event can be found at http://www.cropredy375.uk/
The Battlefields Trust Mercia Region will have a stand in Cropredy church and will be running short (45 minute) tours about the battle and the battlefield on both days. If you are coming to the event, please visit our stand and say hello.
For further information.