Events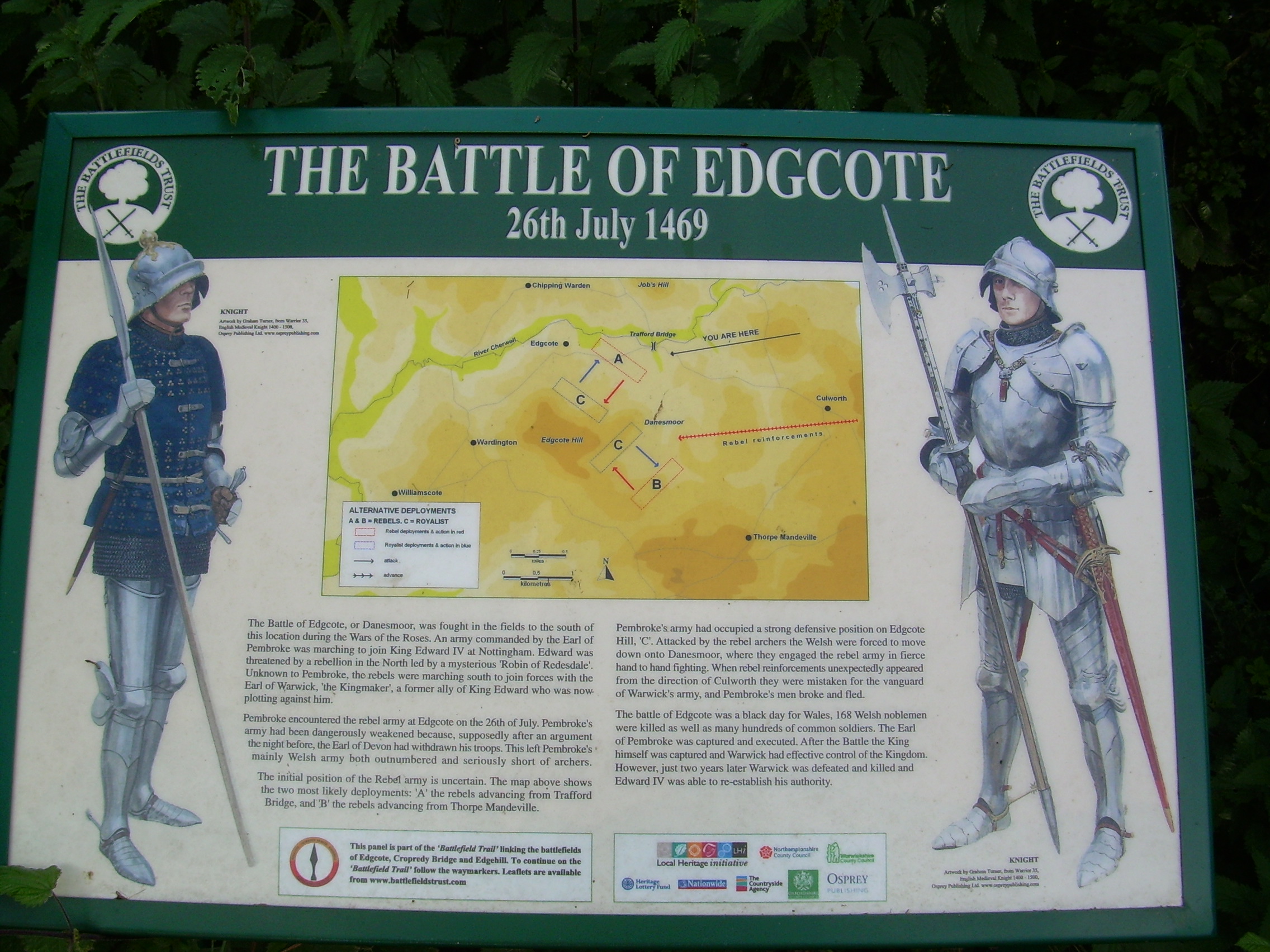 Northamptonshire Battlefields Society Conference - Edgcote 1469
Saturday 27th July 2019
The Northamptonshire Battlefields Society is hosting a full-day conference to commemorate the 550th anniversary of the battle of Edgcote.
The conference will take place at the Abington Park Museum, Park Avenue South, Northampton, NN1 5LW, from 10.00 a.m. to 4.15 p.m.
Speakers will include:
Mike Ingram: local historian and Chair of the Northamptonshire Battlefields Society
Phil Steele: Trustee of the Battlefields Trust
Harvey Watson: Wars of the Roses historian and editor of Battlefield magazine
Graham Evans: Secretary, Northamptonshire Battlefields Society
Professor Ann Parry Owen and Dr Jenny Day: from the University of Wales Centre for Advanced Welsh and celtic Studies, who will provide a unique insight into the battle using sources rarely consulted by writers in English
Tickets will be £35.00 (£30.00 to Battlefields Trust or Northamptonshire Battlefield Society members).
Tickets are available at https://www.eventbrite.co.uk/e/edgecote-1469-a-study-day-member-offer-tickets-58377428460
Ticket price includes refreshments, a buffet lunch and car parking.
For further information.